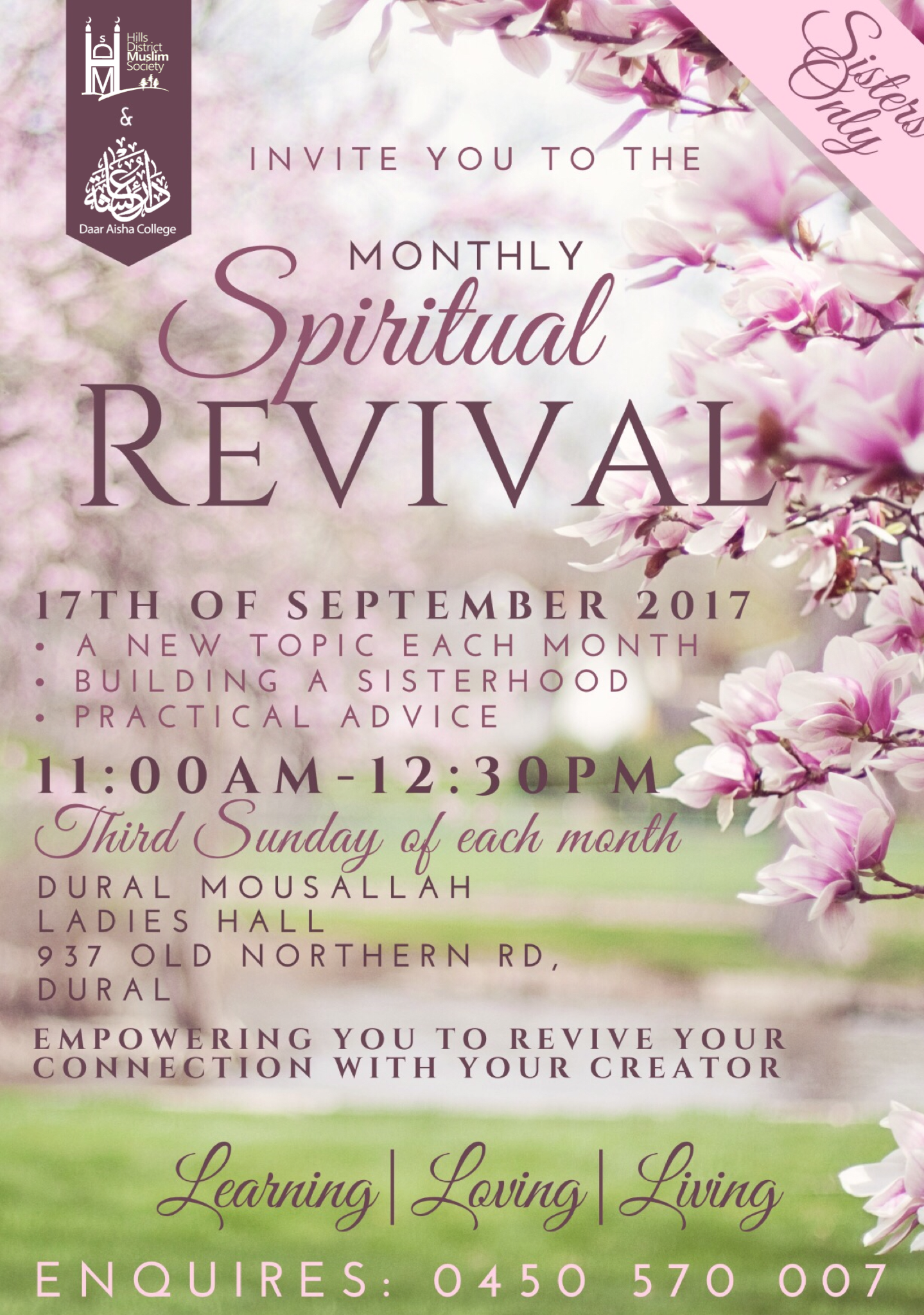 Assalamu Alaykum wa Rahamtullahi wa Barakatuhu dear sisters,
Life is so fast paced we often lose ourselves in our hectic schedule. Your time seems to revolve around everyone else but YOU!
It's now your time!
HDMS Sisterhood would like to invite you to the
Monthly Spiritual Revival
A sisters only lecture series with the intention of empowering you to revive your connection with your Creator.
A new topic each month, delivered by sisters for sisters.
Practical advice to help you stay balanced in the topsy turvy times we live in. Building a Sisterhood to anchor you amidst the storm.
The Third Sunday of Every Month
11:00am – 12:30pm
Dural Mousallah Ladies Hall
937 Old Northern Rd
Dural
Don't miss out!